Dr. Douglas Stakes is a back pain doctor in Austin, TX (licensed Doctor of Chiropractic) specializing in car accident chiropractic care, lower back pain, and difficult cases where someone may have been told they just "have to live with the pain" or the the pain or condition is "all in their head". Read all the reviews online from patients whose lives have been changed for the better because of his care. From Google to Yelp and many other sites, Dr. Stakes is considered one of the best chiropractors in Austin, in Texas and in the U.S.
He received his undergraduate degree from Sam Houston State University.  He is also a veteran who served our country in the Navy. He graduated from Texas Chiropractic College and was licensed by the Texas Chiropractic Board of Examiners in 1982 and has been practicing in Austin since 1984.  He is also licensed in Louisiana and Oklahoma.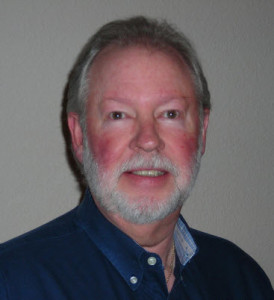 As a back pain specialist, Dr. Douglas Stakes keeps up to date on the newest in gentle non-invasive back pain relief through chiropractic continuing educational classes, ensuring his patients receive the most comprehensive and advanced chiropractic care available today.   As a Chiropractor with over 32 years of experience, Dr. Stakes is committed to promoting optimal health and well being of his patients.
Dr. Stakes uses a "whole person approach". This approach to wellness means looking for underlying causes of any disturbance or disruption (which may or may not be causing symptoms/pain at the time) and make whatever interventions and lifestyle adjustments that would optimize the conditions for normal function. Using this unique approach, Dr. Stakes is able to help you to accelerate and/or maintain your journey to good health.
Although he has studied numerous chiropractic techniques, he specializes in the Activator Method (www.activator.com) of which he is a certified Advanced Proficient Practitioner.  As an Advanced Proficient Activator Chiropractor, he also utilizes the Atlas Orthogonal technique, S.O.T. (Sacro-Occiptal Technique) and many others, giving him the ability to treat your specific health concerns with a the type of care that is custom designed as best for you.
These advanced techniques are special because they utilize low-force adjustments with the comfort of the patient in mind, yet deliver an advanced, state of the art adjustment procedure for optimal results.