Looking for the Best Car Accident Chiropractor?
When you have a car accident a chiropractor who can erase your pain may be the missing key to getting back pain-free living. Seeing a gentle, experienced chiropractor immediately after an accident, even if you don't feel any injury, may be the best thing you can do for your health. Research shows after insurance claims settle, about half of people injured in auto accidents say that many individuals suffer long-lasting symptoms from their injuries.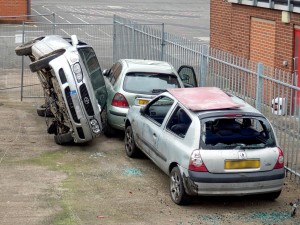 If you've been in a car accident, the crash may have left you with whiplash or other painful, nagging injuries. Because some accident victims don't feel the injury right away or downplay the pain, many individuals do not seek treatment following a car accident.
Sadly, by the time serious complications develop, some damage may become irreversible, but even then chiropractic care has the greatest chance of bringing you back to the fullness of health. If you have been in an n auto accident, truck accident or some other type of accident whether in the workplace or at home, do not presume that if you're not in pain that you escaped harm.
Have you or somebody you know been involved in an automobile crash?
Among the very most frequent injuries from a car crash is the harmful effect of whiplash. Whiplash happens when a sudden, jarring motion of the head is endured backwards to the side. The back destabilizes and causes intense pain along with these other symptoms:
— Blurry eyesight
— Head Aches
— Dizziness
— Reduced range of movement in the neck
It's important that chiropractic care is sought promptly after a car accident since the consequences of whiplash left untreated can cause long-term pain and decreased mobility as time goes by. The severity of the physical effects of an injury are not always understood or felt immediately following the accident. It may take days, weeks or even months for important symptoms to show up, and that's why chiropractic care is important to preserving the health of a spinal column that's been through a trauma.
Any body part that's jarred or thrown forwards out of the blue and beyond ordinary limits can suffer subluxations, stretched, and torn ligaments. Soft tissues are specifically vulnerable to tearing during a crash. Since chiropractors specialize in the care of nerves, muscles, bones and connective tissue, it is vital to see an auto accident chiropractor after an accident even if you cannot perceive any injury immediately after the incident.
It is important to get a structural examination of your neck and spine to ensure you get immediate treatment if needed to stay in optimum health and correct alignment so all body systems can work seamlessly. Coming in for an examination immediately after any accident can help protect against unforeseen long-term effects.
Care and treatment means recuperation and complete healing. Remember, even a car crash that's apparently minor with little damage to the automobile itself can still cause serious harm to passengers and the driver.
Chiropractic Treatments to Put You Back into Wellness and Recovery after an Auto Accident
The treatments may include spinal adjustments using advanced activator methods, the atlas orthogonal technique, total body modification, massage roller techniques, electrical stimulation, and myofascial release.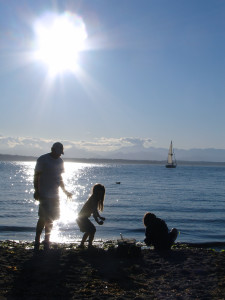 Beyond treatment, guidance for recuperative exercise recommendations to keep on healing by yourself after appointments, along with optimum nourishment, are just a couple of ways Stakes Chiropractic Center can guide you back to wellness after an injury.
Have you ever been injured in an auto crash? Are you currently a victim of a workplace injury? Get the Stakes Chiropractic advantage of having a gentle auto accident chiropractor treatment program put you back on the track to health and wellness.
We provide the care and attention you deserve immediately when you call us! Dr. Stakes has been treating auto accident victims for more than 30 years, offering the exceptional service and gentle, advanced chiropractic care techniques you need, when you need it.
Dr. Stakes understands the best way to handle your injury correctly using advanced and gentle chiropractic methods including the activator method, the atlas orthogonal technique, total body modification treatment, electrical stimulation (eases pain and inflammation and promotes healing quickly) and more depending upon your personal needs.
Whether you suffer from whiplash, neck, hip, knee, back or head to toe pain, you can join the hundreds of others who have experienced relief from pain and a return to healthy active living after injury.
Car Accidents Happen Every Day
There are over 11,995 recorded traffic accidents in the Austin area each year (according to the latest statistics available from Texas). Add to that the tens of thousands of workplace and home accidents and injuries and that means many people are suffering and in pain. At Stakes Chiropractic Center we've been helping auto accident, workplace injury and home accident patients across Austin for over three decades.
If you're experiencing pain or injury from a car or truck accident, let our experienced staff handle your concerns. We will ensure you get the gentle treatment you deserve so you experience a successful healing. On your first visit, you'll be given a through chiropractic exam. From that point, Dr. Stakes will discuss your condition and what follow up treatment you need to recover to a pain-free, healthy life again. You schedule your chiropractor appointments at your convenience during office hours either by reaching out via our web site or over the telephone.
We provide chiropractic services for:
Whiplash Injuries
Auto Accidents/Car Accidents/Truck Accidents
Work Injuries/Workplace Injuries
plus many other conditions >>
FREE 10 Minute Consultation
Have questions or want to schedule a FREE 10 minute consultation to see if you can benefit from chiropractic care? Call 512-892-2160.
Save
Save
Save
Save